The JATC 2 organizational structure introduces the following bodies: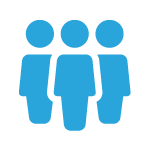 The JATC 2 programme has one work package dedicated to the coordination of the programme, which is led by the Danish Safety Technology Authority (DSTA). The Coordination Team provides the day-to-day management of the project.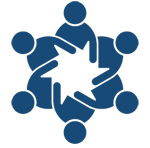 The Steering Committee consists of the coordinator and associate coordinator, who represents the main partners, and the WP leaders.
The maintasks of the Steering Commitee are:
Μanagement of the project, by actively leading and contributing to WP implementation.
Οversight of the work and progress of individual WPs, notably monitoring the milestones and deliverables through periodic conference calls and meetings.
Ensuring that high standards of technical and administrative excellence are maintained, in order to facilitate successful delivery of the JATC 2 programme output.
Resolving any potential conflicts that might arise.
Provides support, guidance and oversight of the programmes progress.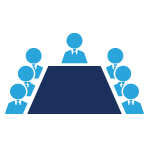 The General Assembly meets on an annual basis and assesses the general progress of the JATC 2 programme. The general assembly evaluate the management plan from an holistic point of view.
The General Assembly consists of a representative from each partner in the project. The General Assembly can also be viewed as the main policy-setting body, which involves wider participation and dissemination between WPs and across groups, particularly to partners who are not WP leaders. The Coordinator is ultimately responsible for the content of these meetings and is greatly assisted by the Steering committee regarding both policy content as well as practical details.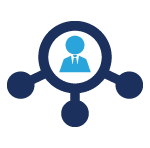 Work packages leaders are responsible for the effective management of their respective WPs, in the context of monitoring and coordinating the allocated work between the WP partners, to ensure the effective production of the scheduled deliverables and outcomes. The Work Packages leaders are monitored by the overall project leader (WP1). The Work Packages leaders report any divergence from the schedule to decide potential remedial actions in conjunction with the Steering Committee.